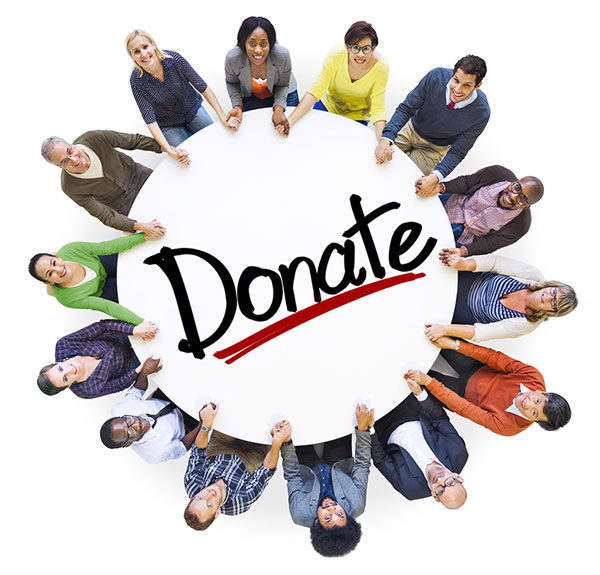 We treat all of our donor and supporter information with the greatest of respect.
We will never pass on your details to another charity or any other company or organisation.

More than 90p in every £1 goes directly to animal welfare
There are many different ways that you can support Wadars – click the links to find out more.
Make a donation
Online – to donate by credit or debit card, or by PayPal click here (Wadars has partnered with Just Giving for this service)
Regular giving – to pay by standing order, download the form here.
By cheque – please send a cheque, made payable to 'Wadars', to Wadars, Hangleton Lane, Ferring, West Sussex, BN12 6PP
Online Shop 2021
Visit our Online Shop 2021 for all your needs.
Leave a gift in your Will
Legacy gifts make up over half of our veterinary treatment, shelter and food costs. Please help us continue our work by remembering Wadars in your Will.

By leaving a gift to Wadars in your will, you could help to ensure a better future for injured and orphaned wildlife and the re-homing of unwanted and abandoned pets for years to come.
We always recommend talking to a solicitor to make sure everything you need is included in your Will. They can also advise you on the most tax efficient way to include gifts in your Will. State in your Will that you would like to leave us a gift

Include our full details to ensure your gift goes to the right place: Wadars, Hangleton Lane, Ferring, Worthing, West Sussex BN12 6PP; registered charity No.1149884.
Some useful terms explained
Beneficiary - any charity, organisation or person that benefits from your Will
Bequest or Legacy - a gift made in your Will
Codicil - a separate document making an addition or amendment to an existing Will
Estate - the total sum of all your possessions, property and money after your liabilities and estate expenses have been deducted
Executor(s) - the person(s) you have chosen to be responsible for administrating your Will
Intestate - a term to describe someone dying without a Will
Pecuniary bequest - a gift of a specific sum of money in a Will
Residuary bequest - a gift of what is left over – or a proportion of it – after all the other specific gifts have been made from an estate
Specific bequest - a gift of a particular named item in a Will such as jewellery, paintings or property.
Take part in a Wadars event or stage one of your own
Wadars stages a number of events every year in order to raise funds. In addition, members of the local community stage their own events and activities to support our work.
If you would like to stage your own event we can support you with promotional materials, and by advertising your activities on social media.
Call us on 01903 247111 or email enquiries@wadars.co.uk to find out more.
Corporate support
The support that Wadars receives from our corporate partners is vital to the ongoing running of our rescue and rehoming services.
Some examples of our recent corporate partners
Sainsbury's Lyons Farm
Sainsbury's Rustington
Eurotherm
Southern Water
ASDA Ferring
Waitrose
Chelsea Building Society, Worthing
Pets at Home Rustington (Support Adoption for Pets)
Pets at Home Lyon's Farm
Worthing Wing Chun Southern Chinese Kung Fu School
With the development of our exciting new rescue and rehoming centre due to start soon we have increasing opportunities for 'Give a day' staff volunteering support in Ferring. Contact us for more information.