Simon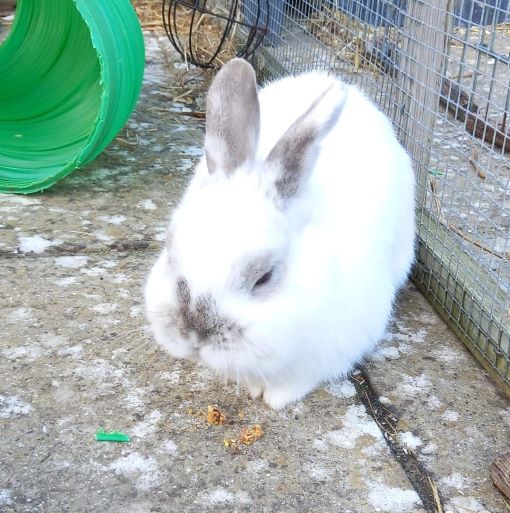 This little chap is Simon and we are looking for a very special home for him, where he will live indoors with his owners rather than being outside in a hutch or similar enclosure.  We have tried to mix Simon with other rabbits on more than one occasion without success, and we have come to the conclusion that he much prefers company of the human variety instead!
Because he needs to be an only pet, Simon will require daily interaction with his new family and his accommodation will need to be inside a rabbit-proof room with a sleeping area, but also space to run around. Ideally Simon will have a secure outside run that he can go out into on warm days.
Whilst he isn't keen on other animals, Simon is very friendly and sociable with people, and would be suitable to live with children or teenagers.
If you think that Simon might be the pet for you, please call us on 01903 247111.
Donate