Comet and Mabel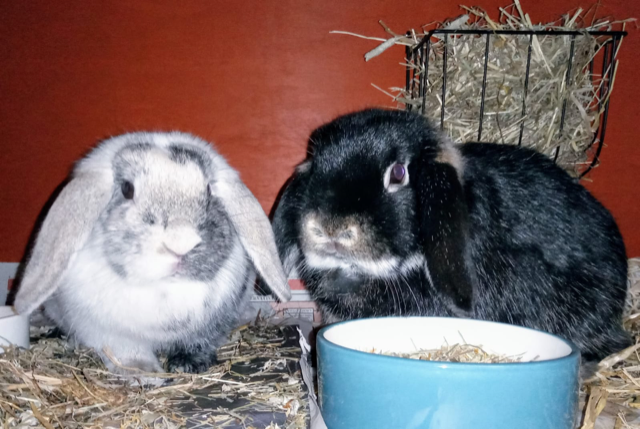 Comet and Mabel came in to Wadars when their owner could no longer look after them.  They are father and daughter and very close.
Comet is happy to be held but Mabel would rather not be.  However, they both love to be stroked and Comet is happiest when he can see Mabel.  They are two very busy bunnies that would benefit from plenty of space and lots of toys to keep them stimulated.
Obviously, we are rehoming them together so if you are interested in adopting these two lovely rabbits, please contact Wadars on 01903 247111.
Donate