Percy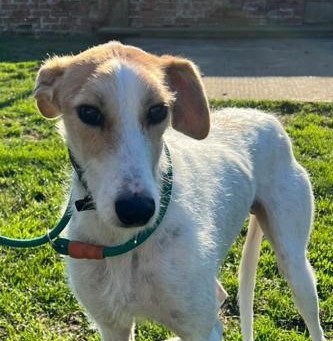 Percy is a really friendly, calm boy who loves his cuddles! We don't really know anything about his background and although he is fine with other dogs, given his breed we would not place him in a home with small dogs or cats.
Percy was quite a skinny boy when he came to us, and still needs to gain a bit more weight, but he has already gained 3kg and is looking great.
To find out more about possibly adopting Percy, contact us on 01903 247111.
Donate