Minnie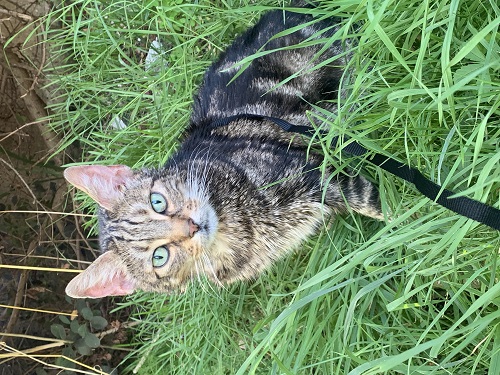 This beautiful little lady originally came to us as a stray and has become a firm favourite with everyone who meets her! Having been a stray we don't know her real age but believe her to be around 10 years old.
A loving little lady who craves company, Minnie is a playful cat who needs a set routine each day. Ideally we are looking for a home where Minnie will have regular access to a secure outdoor 'catio' area so that she can go in and out as she pleases.
Minnie needs to be an only pet in the home and may well be suitable to live with older children. She does need to remain on a specific diet and has daily medication (which she happily takes) and this would be discussed with any potential owner.
To find out more about Minnie and have an initial discussion about whether she is the cat for you, please contact us on 01903 247111.
Donate