Garfield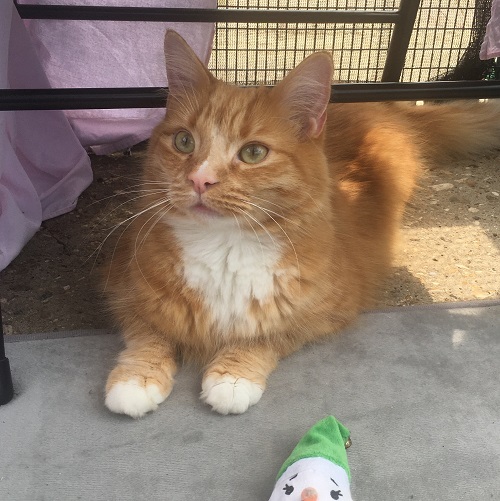 Garfield is a loving cat with a very gentle giant nature. He loves lazing around in the sun and watching the birds. He will always remind you when it's feeding time and maybe bat a toy around when he feels like it, fully living up to the Garfield name.
Due to his past Garfield needs to be in an environment where there aren't many changes and has a regular feeding routine. Due to this we are looking for a home with no other pets or children and where he can start in just one room of the home.
Are you that special person Garfield is looking for, who can provide a spare room, extra support and patience to help him settle into his new life?
Donate