Arna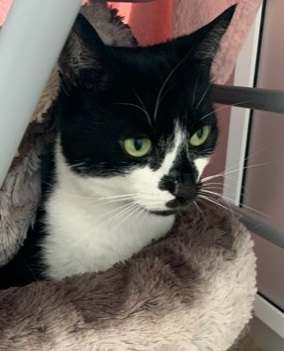 RESERVED
This gorgeous lady is Arna and she is here with her sister Elsa.
Both girls are shy little things but Arna is quite a timid cat so will needs lots of time and patience to settle into a new home. They are a close pair, often grooming each other and sleeping together so are looking for a new home together.
Arna likes to be out and about in a secure garden and may even pop into a few neighbours gardens in the process so will need a new home with access to a garden.
They are looking for a calm and quiet new home where they are the only pets. Their new owners will need to be able to give the time and space Arna will need to gain confidence in her environment.
Do you have just the right home for these sisters?
Donate