Tom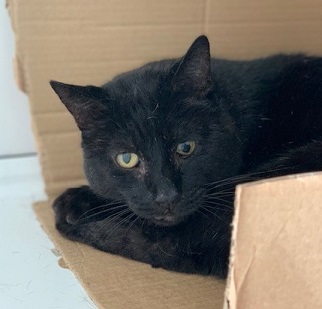 RESERVED
Say hello to Tom!
A very shy and nervous boy who needs a lot of time and patience to trust people. Tom is really gaining in confidence here with us and even spends time on our laps and we have found he has an amazing purr!
Tom will need space to settle in his new home and to take things at his own pace, he may therefore be suited to a home environment where he starts off outside in a secure shed or outbuilding and then he can make the choice of coming into someone's home or not.
He would like to be the only pet in a calm and quiet home.
If you think you can offer Tom what he is looking for, or would like to discuss him further please contact the office on 01903 247111, he will really reward you in time.
Donate