Jules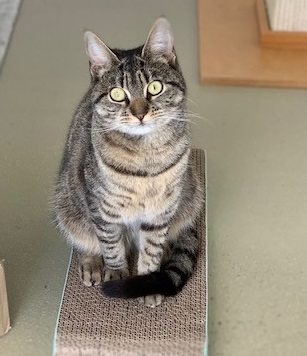 RESERVED
This is the beautiful Jules.
She is quite shy around new people although is inquisitive, her nosey nature sure takes over her shyness, liking to watch what you are up to.
Jules is a chatty lady if she wants to get your attention and has slowly made friends with the staff here at the cattery recently rewarding us with time curled up on our laps.
She is a very playful youngster so would like lots to entertain her in her new home.
Jules needs a calm and patient owner who will allow her to do things at her own pace. She would love access to a garden when she feels confident enough but would need to be the only pet in her new home.
Donate