Jezabel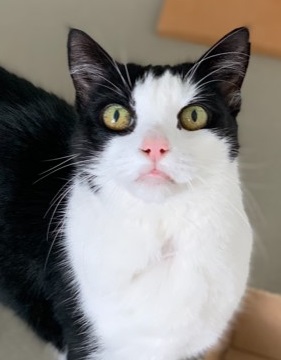 Meet Jezabel the beautiful lady, who came to us as she did not like the resident dog at all!
Jezabel would like a quieter home at her time of life where she can while away the hours having a snooze.
She loves it when you are settled on the sofa so she can get cosy on your lap (make sure a movie is on as she will not want to move too soon).
Jezabel is looking for a new home without children or other pets where she can mooch about in the garden from time to time as she does like to have outside space.
Do you think you have the right home for Jezabel?
Donate