Homer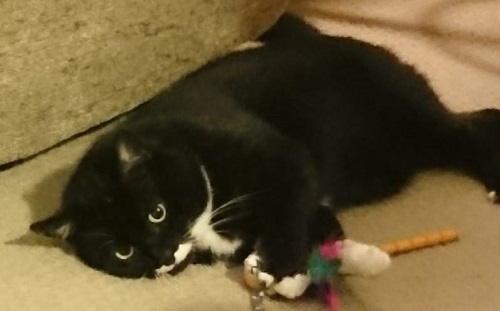 Homer came to Wadars for rehoming as a stray from the Littlehampton area.
Being a stray we don't really know anything about his background, but we do know that he doesn't have very many teeth!
We believe that he is around 6-7 years of age, and is probably best suited to an adult-only home as he is a little timid until he gets to know you.
He is currently residing with one of our volunteer fosterers and as you can see, enjoys playing with his toys!
Donate