Bella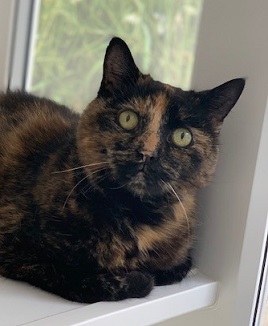 RESERVED
Say hello to the gorgeous Bella (short for Tinkerbell).
She is just the sweetest lady who likes to have human company which must include lots of strokes, a lap and a brush too (which she loves).
Bella would like access to a garden in her new home but just to chill out in as she won't wander far.
She may be able to live with another cat of similar age and temperament providing there is enough space and resource for them. Bella may also be able to live with older children who have experience with cats.
Do get in touch to find out more about this beautiful girl.
Donate